We Open Doors everywhere.
Where do automatic doors work? Everywhere. Automated entrances appear in every industry around the world. QUAD automatic swing door operators appear in virtually every market. If there is a need for accessibility compliance, security, disease vector reduction or hands-free access…we have a solution for you.

Universities
& Schools
Quad Systems Automatic Door Operators can integrate with most security automated entrance signal systems to ensure facility security as well as improving accessibility features for those living with disabilities. Our automatic door openers easily pair with security devices to ensure students and staff feel safe while on their campus. Automated entrances are becoming a necessity for every campus.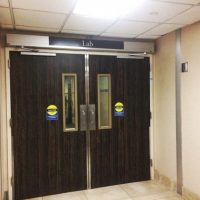 Healthcare
& Senior Care
Integrating the Quad Systems technology into healthcare & senior care systems improves safety, disease vector reduction, and accessibility. Our automatic door operator speeds can be adjusted to meet the needs of hospital staff needing fast and secure access or senior assisted living facilities needing entrances to open more slowly and stay open longer.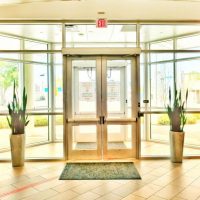 Transportation
& Tourism
With passenger and staff safety being a top concern for all mass transit systems, automated and power-assisted entrance systems have become a priority. Having a Quad Systems automatic door operator installed assists with not only moving people from one place to the another but also with reducing the number of germs on commonly touched surfaces.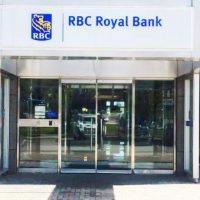 Retail
& Commercial
Quad Systems automatic door entrance systems are the perfect way to not only increase accessibility features to your building but also an attractive visual upgrade. Improving traffic flow and ease of access for customers adds an elegant touch and convenience to the customer experience when visiting your business.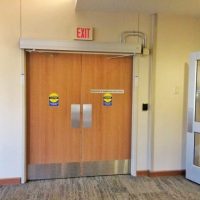 Offices & Government
Facilities
Adding Quad Systems automated entrance to office buildings or facilities ensures that all populations visiting your business will have an easily accessible entrance that complies with handicap accessibility standards.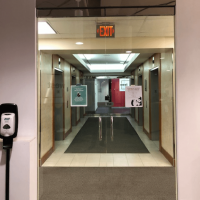 Lodging
& Hospitality
Quad Systems automatic door openers modernize and improve handicap accessibility to your buildings and facilities. Having automatic doors that open as travelers carry in luggage or roll a cart through the door eases some of the stress from traveling which gives your customers a more relaxing experience when visiting your property.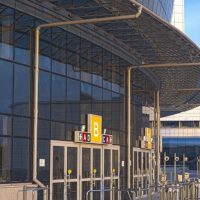 Entertainment
& Sports Arenas
When events draw large crowds having a Quad Systems automated entrances allows fans and attendees to move swiftly to their seats and assists with preventing long lines. Adding our door operators to your venue increases security access points as well as controlling queuing times.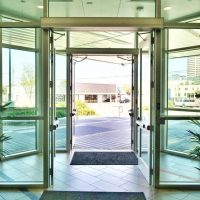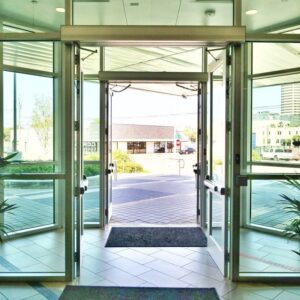 Pharmaceutical
& Industrial Sites
Modernizing and securing pharmaceutical and industrial sites with Quad Systems automatic swing doors assist with product movement efficiency as well as secure area access.
Our Hours
Mon – Fri
8 aM- 4:30 pM CST
We Open Doors.
Texas Tough. American Made.